We're hiring! :)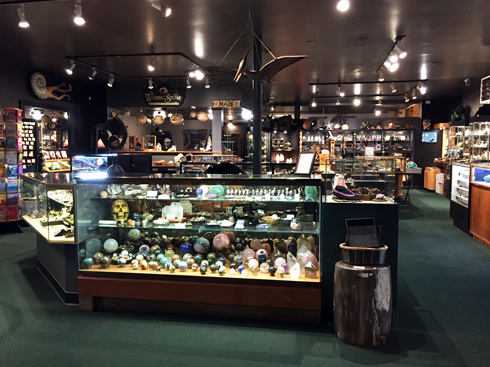 (Please read through the end before applying - Thanks!) 
Part-time/seasonal position for a friendly person who likes nature and science, has a good memory, and likes talking to all kinds of people. The Wishing Stone is a family-run business and a comfortable, unique work environment. We're looking for someone attentive and kind, who can remain calm during high traffic times. Previous knowledge about minerals preferred, but not required.
16 hours per week
Pay DOE
REQUIREMENTS:
Must be 18 or over.
Must have excellent communication and interpersonal skills.
Must have at least 6 months of retail or grocery experience.
Must be available to work weekends and holidays.
Must be comfortable standing for most of an 8-hour shift, squatting or bending to reach into cases, and lifting up to 30 lb.
JOB DESCRIPTION:
Greet and approach customers in a friendly manner, unprompted.
Communicate clearly with your coworkers and managers.
Learn the names of minerals and locate items in the shop.
Provide thorough and thoughtful customer service.
Help customers select jewelry by explaining its beauty and value.
Remember and correctly spell the names of untagged bin items.
Perform register transactions efficiently and accurately.
Package and gift-wrap fragile and/or heavy items.
Maintain a clean store with neat displays.
To apply: Please introduce yourself and send your resume and at least two professional references to [email protected]